HortGrow Expertise Spans Two Continents
HortGrow Solutions LLC, headquartered in California, USA, and HortBio Technologies PVT. LTD based in Tamilnadu, India, combine resources and expertise. Together, the two arms of the business provide unequalled product quality, scientific product development and supply-chain access –– end to end –– with the click of a mouse or a phone call.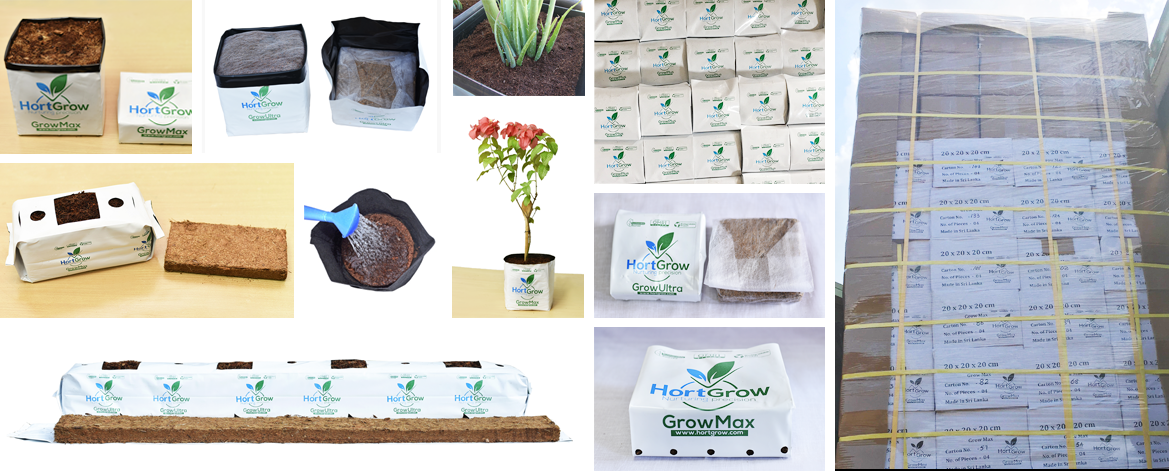 We are not merely in the Coco resale and distribution business: HortGrow is committed to managing its world-wide research, production, innovation and distribution links to make precision growing with HortGrow products convenient, productive and economical for growers across the globe.
Applied Science Anchors HortGrow Solutions in the Coco Coir Industry
The give and take of the applied science approach to Coco Peat customization –– research tested in the field by real growers who make suggestions for improvement –– distinguishes HortGrow's innovations from its competitors.
Constantly seeking to bring scientific precision to the field, our customization team applies feedback from real-world growers, real world farmers and home gardeners to every step in the development of HortGrow's products. This unique approach to customer service is the anchor of HortGrow's Mission.
HortGrow's Coco Products are More Than Eco Friendly and Certified Organic
In the same way that HortGrow's precision Coco Peat products sustain abundant plant growth for our clients, the production of those products in our factories in India support the sustainable economy of the region. Unlike the harvesting of Peat Moss, which releases billions of tons of greenhouse gasses into the Earth's atmosphere, Coco Coir harvesting is totally sustainable, AND it produces an agricultural growing medium that significantly reduces the use of water across the globe.
We control the quality of the process from end to end—from the fresh-water plantations where our Coco Husks are harvested to the manner in which the husks are rinsed, aged, processed packaged and shipped.
HortGrow Provides Consultation and Customization for Growers
Our trans-global collaboration enables us to create proprietary blends of Coco Pith and mixed Coco Peat/ Coco Fiber /Coco Chunk growing media specific to unusual growing requirements such as closed environment greenhouses and unusual ornamentals like Coco blends for orchids.


For added convenience, we also produce superior "off the shelf" planting solutions for commercial, hydroponic and greenhouse growers across two continents.


HortGrow Hydroponic growing media and specialized grow bags are just a few examples of the variety of growth matrix products we customize with unequalled "turn-around times" from specs to production to delivery.


Our customer outreach efforts are bringing economical "grow like the pros" benefits to moderate-sized greenhouse and home gardeners. All our Coco Pith, Coco Peat, and mixed-matrix products are certified organic by OMRI (Organic Materials Review Institute), and are available on-line for timely delivery to home or greenhouse.
HortGrow Grow Bags and Hydroponics Promote Water Conservation
Because the leadership team at HortGrow thinks globally, we are acutely aware that the Earth's fresh water resources are dwindling at an alarming rate, and like many of our peers in the Coco Coir industry, we believe that ultimately, container gardening will be the universal solution. HortGrow Hydroponic growing media reflect the precision science of two decades of research and development.
HortGrow container gardening options are as varied as the needs of our customers.
Home gardeners who have never grown as much as a leaf of lettuce can order a HortGrow "Grow Bag" delivered to their door, hydrate the discs inside the grow pot, and plant a "salad garden" on the balcony in an hour!
No mess no wasted potting soil, and the benefit of decades of research on a growing medium that retains water and supports healthy root development. Home gardeners frustrated with the watering problems inherent in peat-based potting mixes can order ready to hydrate HortGrow Coco mixtures in free-standing pots or block to fill an existing raised bed.


Green House and Commercial Hydroponic growers can specify the shape, size, quantity and planting matrix of their desired containers, or can purchase them in standard "ready to use" sizes.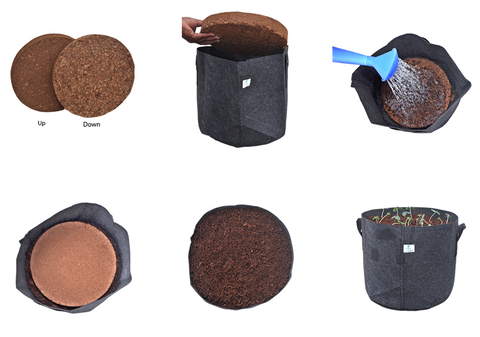 Sharing "Best Practices" is a HortGrow Tradition
At HortGrow, we understand and protect the proprietary information of our commercial growers and components of the customized Coco matrix we create for their needs. We scrupulously guard that trust. But beyond those considerations, the HortGrow team is constantly developing "Best Practices" to share, providing new and valuable insights to all our growers.